Note: I'm running a Covid-19 fundraiser using this artwork. Check it out!
During a Maui trip for Peggy's bachelorette, I saw the same generic, albeit cute, pineapple artwork everywhere. I tried to do an abstract take on it when I got home but couldn't settle on a design I'd like. Instead, an idea for the most wonderful food came to mind.
Here's my abstract deconstructed ice cream cone, an art pair using acrylic on canvas. It makes me so happy!
The supplies were quite simple:
Canvas

Black acrylic paint

Paintbrush
Michaels sells 18x24in canvases in sets of two, and I had black acrylic paint on hand.
It didn't take long overall but I meticulously went over certain areas to build up texture. I originally wanted more ice cream circles on the left but like that the simplicity balances out the more demanding cone on the right. Funny how it's the opposite in real life – the scoops are usually the main attraction.
I also liked extending the piece onto the edges of the canvas.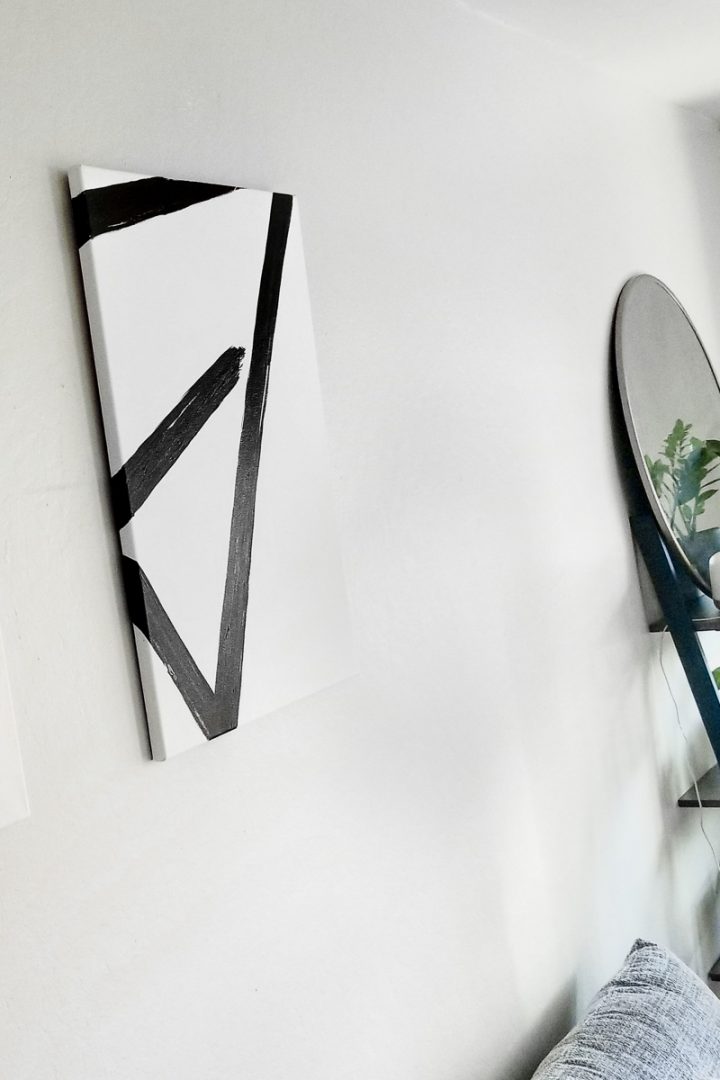 When hanging these up, I ended up turning the left piece sideways to fill in more of the wall over the couch. And ideally they'd be in frames but quotes for custom framing were ridiculous.. so if any woodworking friends would like to take on a challenge, I'll happily commission you.
I still want to do an abstract pineapple someday, but for now, this deconstructed ice cream cone is my favorite piece in the house.