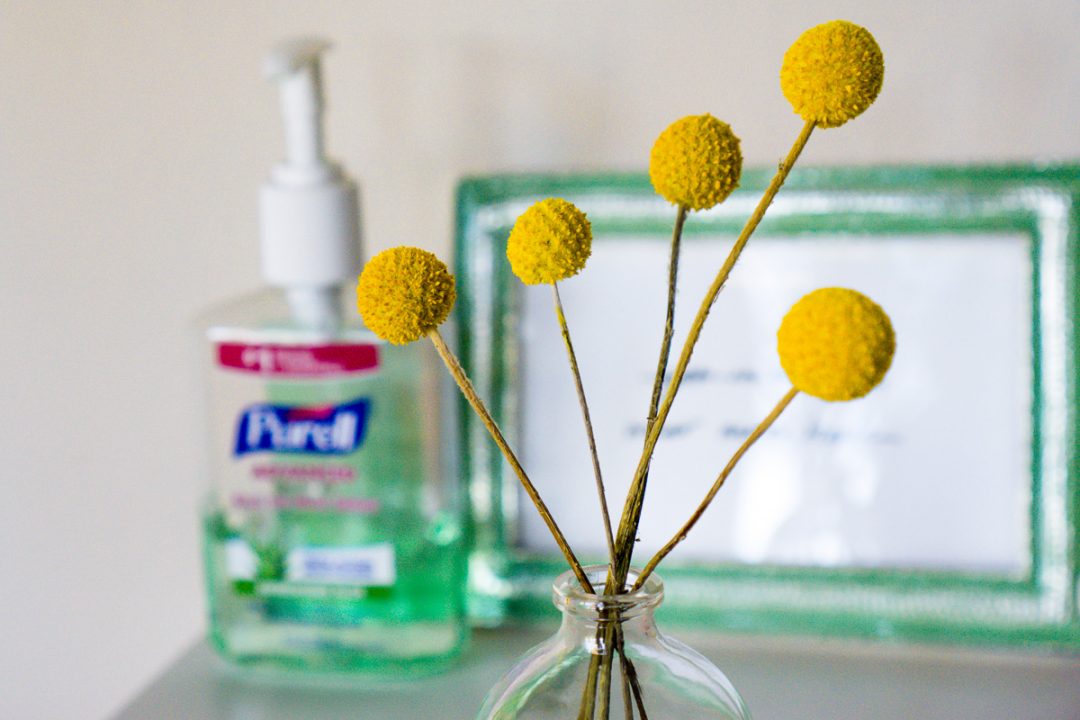 I probably tricked you into reading this post with these cute yellow flowers, also known as dried billy balls from Gefflin and Sean's wedding bouquets. But in all seriousness, does it make sense for 'DIY' and 'hack' to be in the same sentence?
A couple of years ago (and this is how delayed I am with posting), Katie wanted an affordable shoe cabinet for the entryway. I refused, she persisted, and so I was forced to DIY this IKEA BISSA shoe cabinet.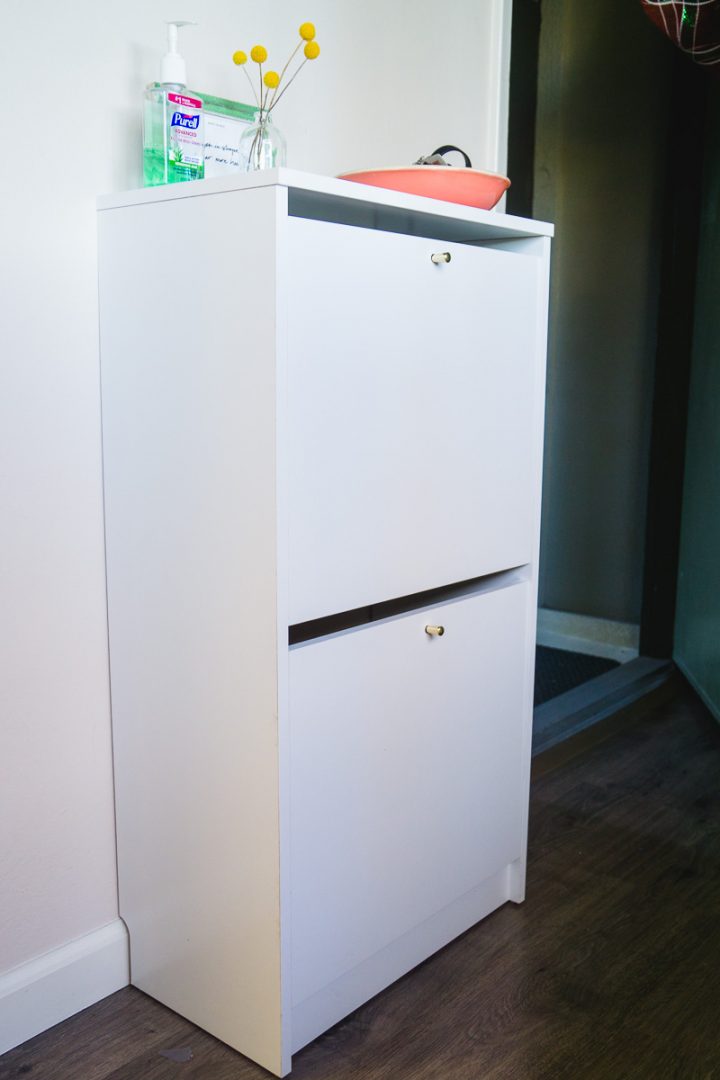 As you can see above, the very simple IKEA hack made the shoe cabinet a tad more stylish. And if you can't see anything different, take a look at the gold knob at the top of each compartment.
The project took only 10 minutes and 3 steps:
1. Borrow a hand drill (YMMV)

2. Measure & drill

3. Screw on the knobs
I had extras from another project but check out Anthropologie for cute knobs.
However, don't check out Kate Spade for cute postcards anymore, like the one in my green frame. I used to visit the store monthly to collect them but they've sadly stopped production :'( In marketing speak, I'd say their conversion funnel saw high success with my in-store foot traffic, zero success with my purchase decision, and invaluable brand love with this blog post.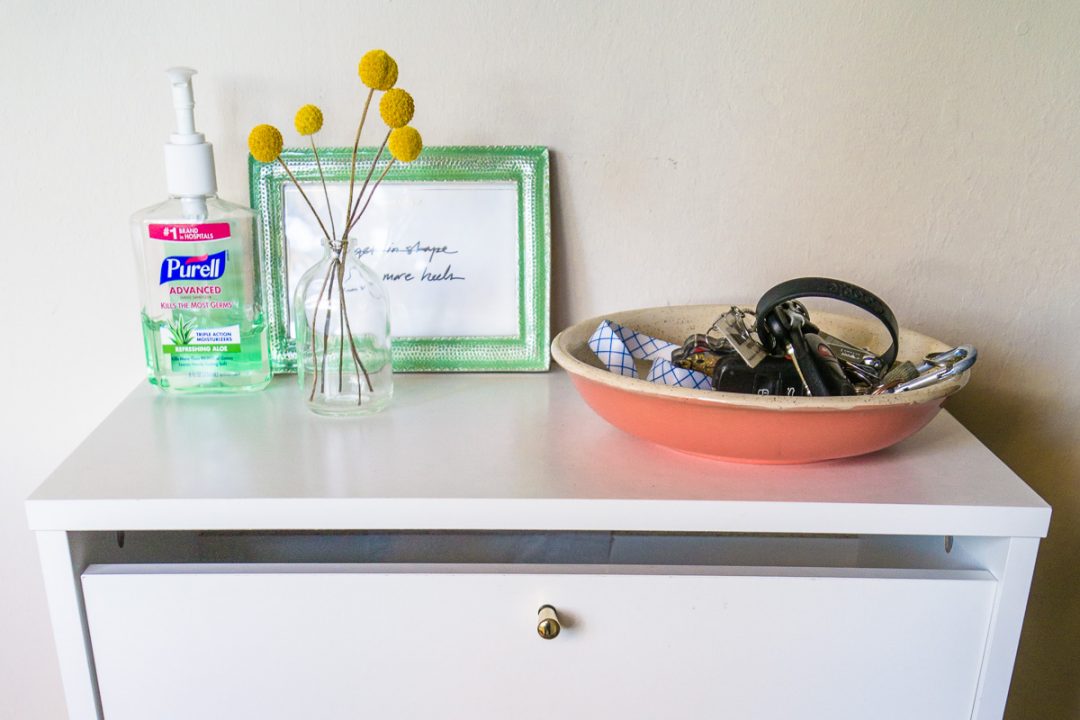 Lastly, even if you're not looking to spruce up your entryway with a DYI shoe rack hack, you can easily do so with some billy balls.