In Week 3 of the Day in the Life: Katie Shelters At Home series, guest author and amateur botanist Katie reminisces on her glory travel days thanks to Disney and BuzzFeed.
This week of sheltering-in-place was all about blending.
I made smoothies almost everyday thanks to a smoothie delivery offer both my sister and I got sucked into (…check out my Revive referral link for 60% off your first box!). My roommate also forwarded me a BuzzFeed article with a homemade Dole Whip recipe that the Disneyland app generously shared with the world. Between this and the chocolate chip cookie recipe revealed from DoubleTree for the first time (lemon juice, what?!), companies are stepping it up to help us bring a small part of the travel experience home.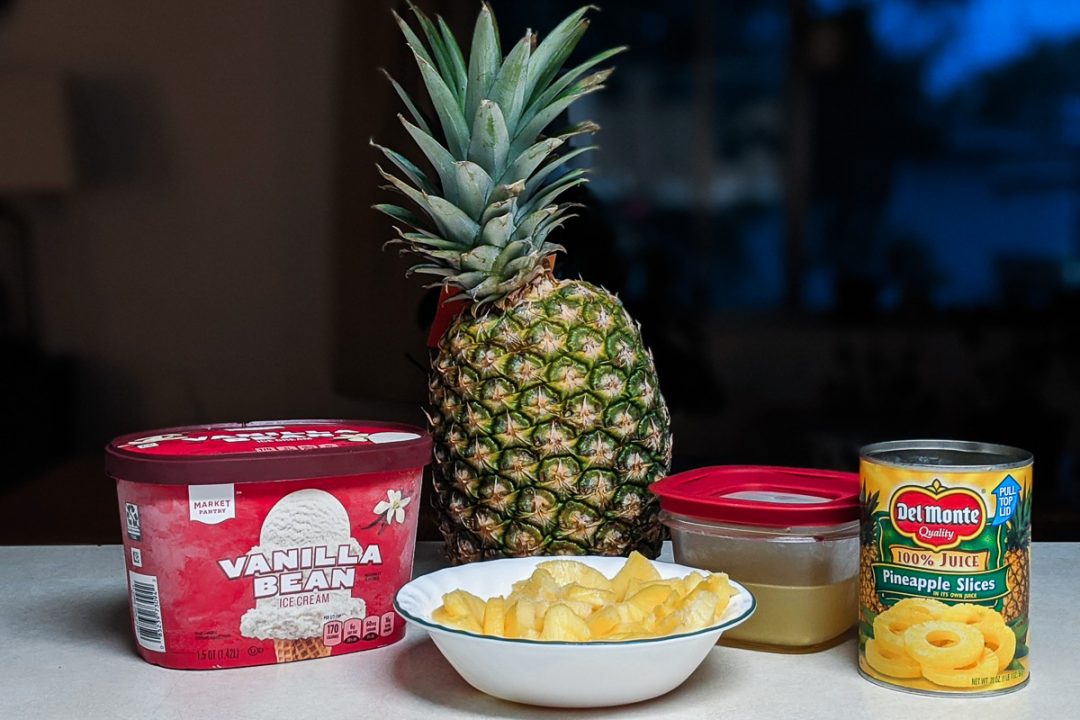 The Dole Whip recipe itself is quite simple:
1 big scoop of vanilla ice cream

4 ounces of pineapple juice

2 cups of frozen pineapple

I drained the juice from a can of pineapple and then froze the pineapple chunks. Then, you just throw everything into the blender and let it rip. I've been using a nifty Vitamix that my friend Haines is loaning to me (since he lives with my cousin who already has one). To get the blend nice and smooth, I had to add a little bit of milk because it sounded like the Vitamix was going to die with all the frozen pineapple chunks.
The BuzzFeed article recommends putting the blended Dole Whip into a plastic bag, cutting a hole, and piping into a bowl to get that signature (i.e. Disney-perfect) swirl. As you can see, I don't think I'll be working at Disney any time soon.

This homemade Dole Whip definitely does not replace a trip to Disneyland or Disney World (or Hawaii), but overall it seems like a pretty healthy frozen treat for the upcoming summer months!