This is such a long post that I'll compensate with a brief intro. Welcome to Week 8 of Day in the Life: Katie Shelters At Home by guest blogger Katie: a weekend itinerary for your 2021 travels.
In honor of my little cousin, Hannah's, college graduation from Taylor University that was supposed to be held this past Saturday, I'm going to break from my traditional Shelter-in-Place programming and flashback to the fun trip we took to Utah in early February.
This trip came about randomly last fall when we were chilling in a suburban Chicago Starbucks with our nieces (well, technically they're my nieces, but she's their beloved "Hantie"). Everyone else thought we were a little crazy and impulsive, but we couldn't wait for our first solo adventure together (if our Lake Michigan frolicking doesn't count).
Day 1
After much pre-trip debate about whether we should bring our own snowboards/boots or rent there, we finally met up in the Salt Lake City airport with a very rough itinerary. Our very first stop was Campos, an Australian cafe that I loved, having lived around the corner from the one in Melbourne, and that has now expanded to SLC and Park City.
Once energized after our early morning flights, we made the short drive over the mountains to Park City. Our next highest priority was visiting a hot spring (side note: I had the absolute worst knot in my neck from snowboarding in Tahoe the week earlier). Homestead Crater is a geothermal spring hidden under a beehive-shaped limestone rock. Anyone can call and make a reservation for a 40-min swim/soak. At 96 degrees F, the crater is the only warm Scuba diving destination in the continental US.
As it turns out, the weekend we booked was also the last weekend of the Sundance Film Festival. Neither of us are cinephiles by any means, but we figured we should take advantage of this maybe once-in-a-lifetime opportunity. Tickets were in high demand and buying them proved to be a little complicated. After our relaxing soak, we quickly changed and headed to our first screening at the Sundance Resort. We watched "Farewell Amor," which is a drama about an Angolan family reuniting in New York after years apart due to visa issues. I enjoyed the movie and it was quite thought-provoking, reminding me of my mom's family's own immigration story. There was a Q&A session after with the filmmaker (Ekwa Msangi), but the main thing that stood out to me was the lack of diversity of the audience (mainly middle-aged and older white people). And that wraps up my review of the Sundance Film Festival.
Day 2
Today was our snow day! We ended up renting pretty dingy snowboards from this weird guy at a little shop outside Park City (but this would later prove to be beneficial to Hannah as she sought help from a cute ski patrol guy to fix her board). Park City Mountain Resort is the largest resort in the US, but we mainly spent all day going up and down this one long run. While Hannah was clearly the more experienced boarder, we both took a number of bad falls.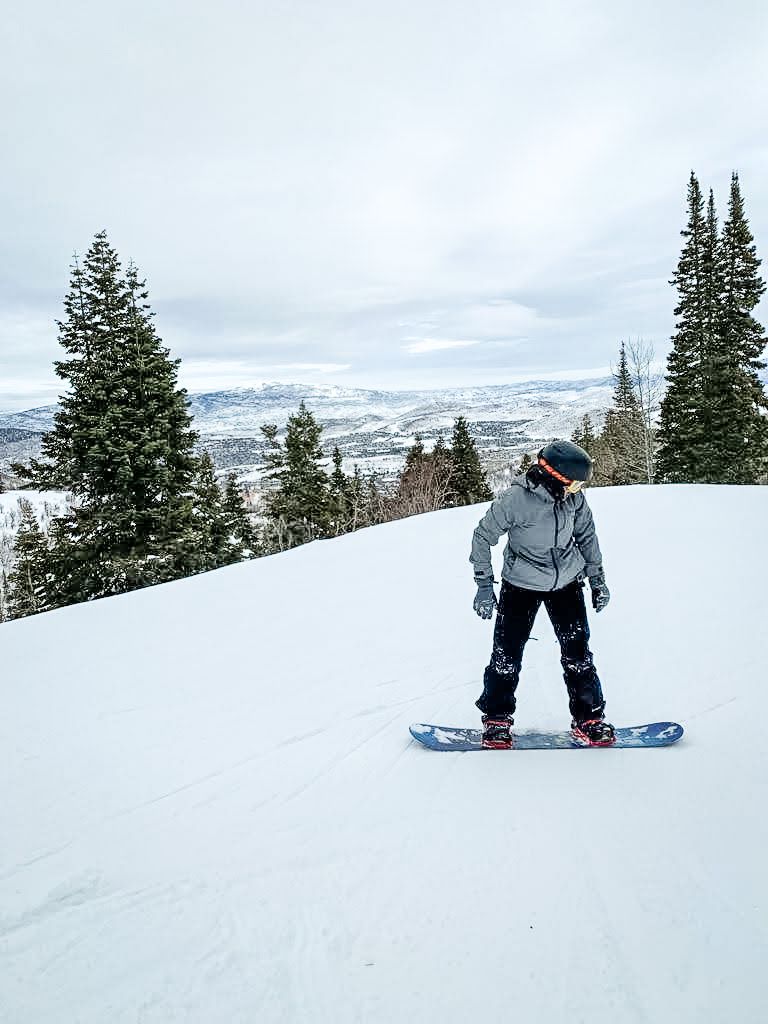 We strolled down Main Street in Park City, which was super cute and busy for the film festival. We stopped in the Chase Sapphire lounge for a free drink and ate a quick dinner before heading back to our Holiday Inn for much-needed rest.

Day 3
On our last full day, we ventured into Salt Lake City. This is the Place Heritage Park combines basically my two favorite things: outdoor historical museum and cute houses. The park is a living history site that takes visitors back to life in the 1800s when the Mormon pioneers, led by Brigham Young, first arrived in Utah. We had a grand time exploring all the different old buildings (although many were closed in winter) and seeing the cute farm animals.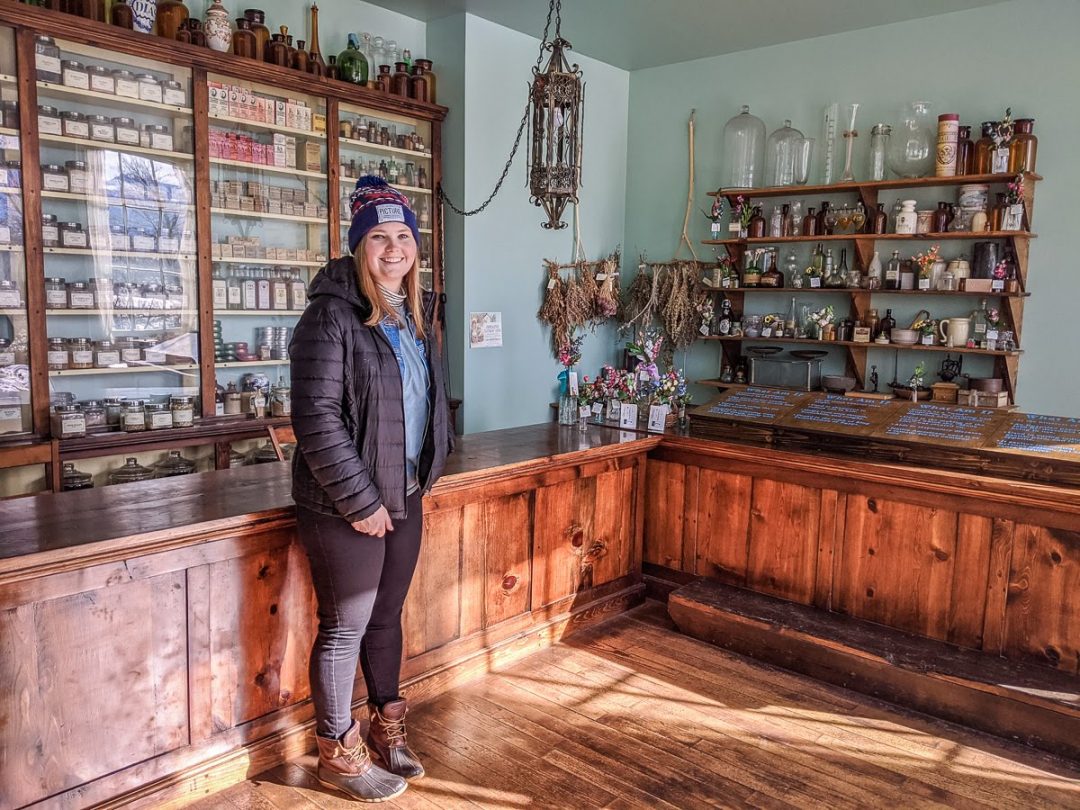 I can most certainly speak for Hannah that the absolute highlight of her trip was visiting East High School, the setting and actual filming location of High School Musical. While I grew up on the movies in the late-2000s, my much-younger cousin has become seriously obsessed with the new Disney+ TV series, High School Musical: The Musical: The Series. She could not help making a scene at the school and FaceTiming all her little friends back at college.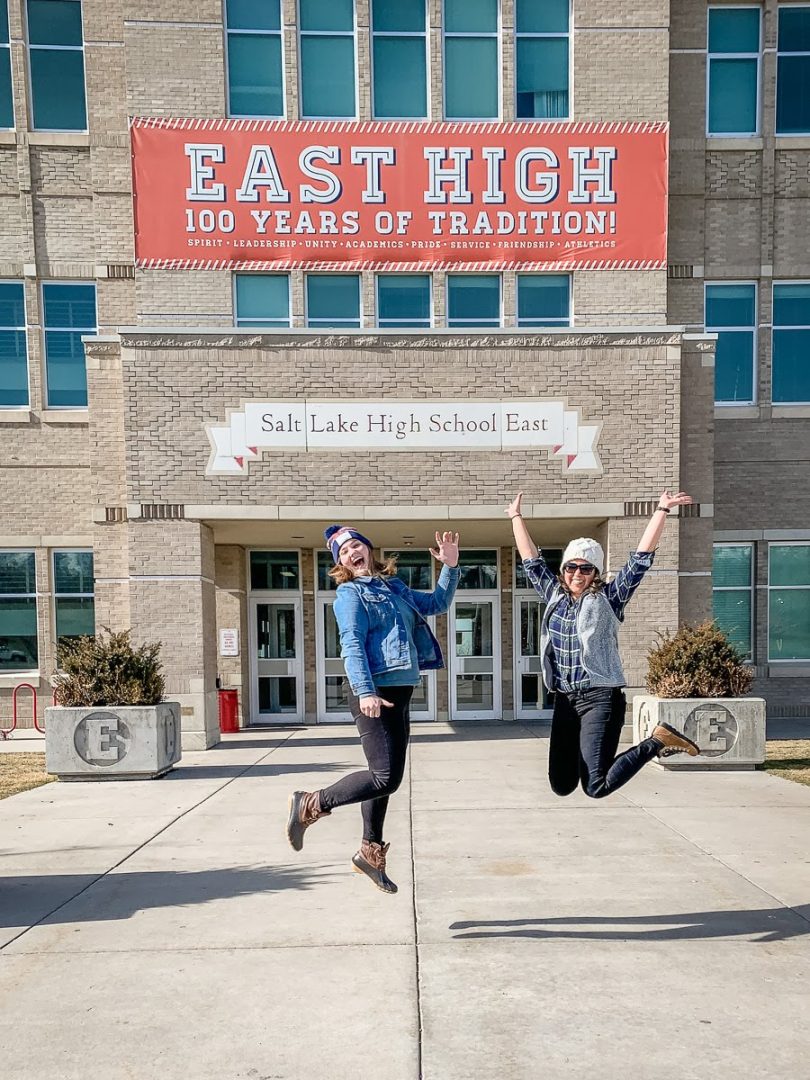 Family history time
After a quick walk through the Utah State Capitol, our next random stop was the Family History Library at Temple Square, which holds billions of family records and genealogical data. We made free accounts on FamilySearch.org, and with the help of a friendly Mormon elder, we were able to trace our dads' side's family history back to 16th Century Scotland! The library also has many fun, interactive displays where you can discover possible famous relatives and tons of other resources we didn't have the time to dig into.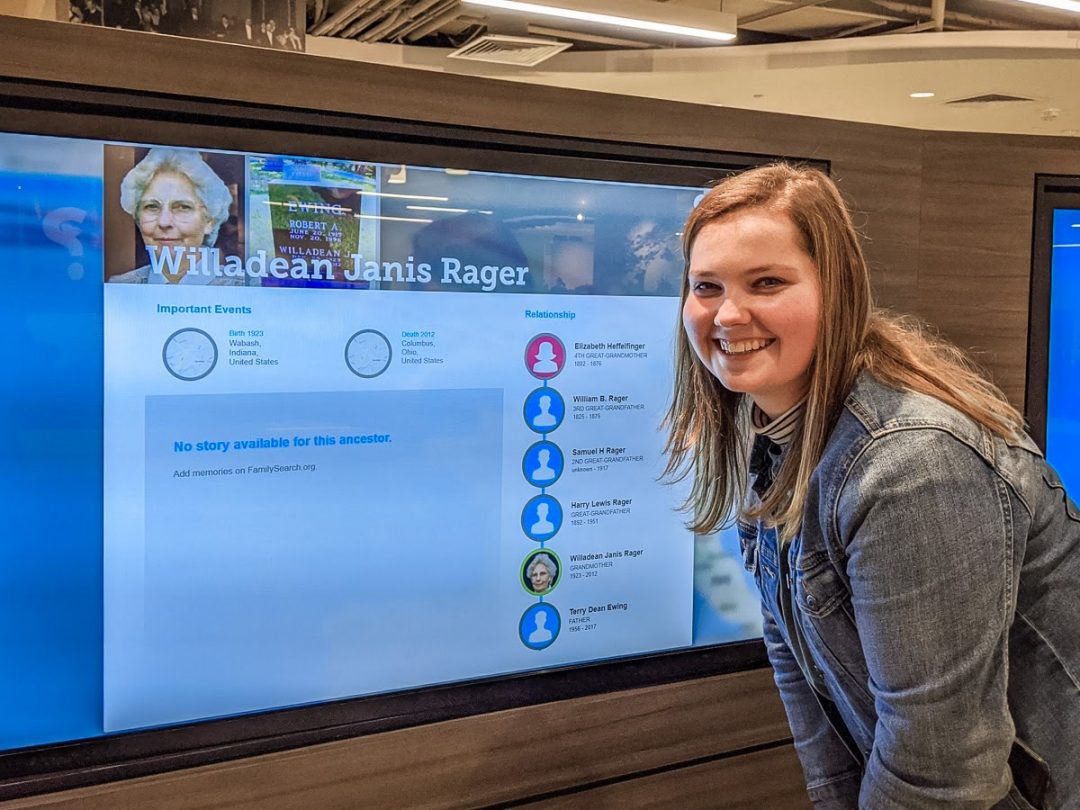 We concluded our trip with one more Sundance screening of short films that were rather weird and disturbing. Overall, Utah provided a great cousin bonding trip for me and Hannah. We make good travel buddies given our carefree and chill natures (which can probably not be said for some of my other sisters…haha). We are already planning our next snow trip when the pandemic is over.
Congratulations on your college graduation, Hantie! I love you and am so proud of who you are and what you have achieved. Can't wait to see where the Lord takes you next.